I know it's self-defeating to compare yourself to other people, because everyone is different, and what truly defines success is completely subjective. But it's my birthday and I feel like deflating my already flimsy ego a bit, so here goes nothing. Don't take it too seriously – my tongue is planted firmly in cheek as I write this – but still... ~ JH
Karina Smirnoff: She was the
Season 13 winner on Dancing With
The Stars. I wasn't. And never will be.
Chad Johnson (aka Chad Ocho Cinco):
He's a six-time Pro Bowl wide receiver.
I'm not. And I never will be.
Ashton Kutcher: He's starred in not one
but two successful TV sitcoms as well as countless
movies. I haven't even visited Hollywood.
James Franco: He's won a Golden
Globe and been nominated for an
Oscar. In his spare time, he
teaches
courses on short film
production
and
screenwriting. I write
about clothes
for a living.
Erin Andrews: She's been a sportscaster,
journalist, and TV personality who's worked
for ESPN, Fox Sports, and Good Morning
America. I just watch Sp
ortsCenter every day.
Shawn Marion: He won an NBA
championship with the Dallas Mavericks
in 2011. I've flown into
the Dallas/
Fort Worth airport a couple of times.
Laetitia Casta: She's regarded
as
one
of the most beautiful
supermodels
in the
world. I'm not.
Barry Zito: He parlayed a Cy
Young award into a 7-year,
$126 million contract. I...
don't make nearly that much.
Brian Urlacher: He played for 13 years
in the NFL, winning Rookie of the Year,
Defensive Player of the Year, and was
elected to Pro Bowls. I've watched him
play on television. That's about it.
Benji Gregory: He was on ALF. I would
have given my right eye to be on ALF.
Bill Hader: He was a regular cast member
of Saturday Night Live. He's been in a string of
successful comedies. I crack lame jokes on my blogs.
Joshua Jackson & Anna Torv: The stars of
TV's über-fascinating sci-fi drama, Fringe.
Watching it on Netflix is about as close as I'll
ever get to experiencing that level of cool.
Dirk Nowitzki: He's a 12-time
All-Star, former MVP, and one-
time NBA champ. He's considered
one of the greatest power forwards
in NBA history. I shoot bricks. A lot.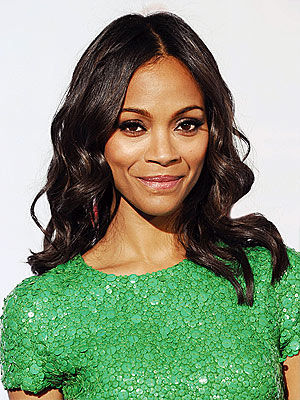 Zoe Saldana: She's been in two
Star Trek films, as well as in
Avatar. I've...seen those films.
Champ Bailey: A 12-time Pro Bowler
who's widely regarded
as
one of
the
best pass defenders in
NFL history.
I'm widely regarded as one of the
best gas passers
in my household.
Aramis Ramírez: He's hit over
350 homeruns and driven in
more than 1,200 runs in his
MLB career. I was 0 for 8 in
my high school baseball "career."
Nicole Scherzinger: She's very
attractive and sings quite well.
I sing okay, and – well, you
know
what I look like. Ugh!
Topher Grace: Along with Ashton Kutcher,
he was one of the lead actors on That '70s
Show. I...watched that show a fair bit.
Ben Sheets: He was a four-time
MLB All-Star and Summer Olympic
gold medalist. Even though he
blew
out his arm at a relatively
young
age, he still had a better
Josh Hartnett: He's starred in blockbuster
hits such as Pearl Harbor, Black Hawk Down, and
Sin City. I used to have a Blockbuster membership.
Kurt Busch: Winner of 24 NASCAR Sprint
Cup Series races and the 2004 champion,
Busch gets paid to drive very fast. When
I do that, all I get are speeding tickets.
Kobe Bryant: He's a 16-time All-Star,
15-time All-NBA Team, and 12-time
member of the All-Defensive Team.
He's a 5-time NBA champion, 2-time
Finals MVP, a regular-season MVP,
and a surefire future Hall of Famer. I
used to play NBA Jam on my Sega Genesis.
Ed Reed: A nine-time Pro Bowler,
former NFL Defensive Player of the Year,
and one-time Super Bowl champion, Reed
is considered one of the greatest safeties
of all time in the NFL. I always wear my
safety belt when driving or riding in a car.
Usher: He's won 8 American Music
Awards, 20 Billboard Music Awards,
8 Grammys, and 2 MTV Video Music
Awards, among countless other honors.
I once served as an usher for the
Summer Theatre program at ECU.
John Lackey: Despite being infamous
for his surly demeanor and his habit
of drinking beer and eating fried
chicken during his own team's games,
this guy has won 138 games in the big
leagues and has two World Series rings
to show for it. I've never won anything.
Matthew Morrison: He portrays the
charismatic glee club teacher on the
hit TV series, Glee. He's appeared
in
numerous Broadway and Off-Broadway
productions. I sing in the shower.
Bubba Watson: One of the few
left-handed golfers on the PGA
Tour, Bubba won the Masters
Tournament in 2012. I have never
played a round of golf in my life.
Reggie Wayne: A six-time Pro Bowl
selection and member
of the
Colts'
Super Bowl XLI
championship
team,
Wayne has
amassed over 1,000
receptions
and more than 13,500 receiving yards
during
his career. I once worked in the
Receiving Department at
Barnes & Noble.
Rachel McAdams: She's starred in a
number of hit movies such as Mean Girls,
The Notebook, Wedding Crashers,
Sherlock Holmes, and The Vow. I've
seen a lot of hit movies such as these.
Katherine Heigl: She's starred in
the hit medical drama, Grey's Anatomy,
for which we won a Primetime Emmy.
She's been in a string of hit movies,
most of them romantic comedies.
Let's face it – I can't compete with that.
Mat Kearney: He's one of the more
talented singer-songwriters in the biz
today. He's won a GMA Dove
Award
and scored 5 top-20 hits
on the
Adult
Top 40 Chart. I've
written a
bunch of
songs I've never
sung for
anyone
anywhere and probably
never will.
Nelly Furtado:
She's an 8-time
Grammy nominee and 2-time
Grammy winner. I'm like a bird.
Vernon Wells: Despite fizzling
out late in his career (he's still
an active player), Wells has been
a 3-time All-Star, 3-time Gold Glove
winner, and 1-time Silver Slugger
Award winner. He's hit nearly 300
homeruns and driven in almost 1,000
runs over his 14-year career. I have both
Gold and Silver strands in my beard hair.
Katie Holmes: She starred in Dawson's
Creek, had a key role in Batman Begins,
and has appeared on Broadway in an
Arthur Miller play. She was also married
to a talented yet insane fellow actor.
I married a talented yet not insane person.
Now this is a comparison that I'm okay with.
Manny Pacquiao: He's the first and only
eight-division world champion in boxing, in
which he was won ten world titles. He holds an
impressive record of 55 wins (38 by TKO) and
only
5 losses. He's also served in the House
of
Representatives in his home country
of
The Philippines. I get knocked down,
but I
don't usually get up again.